Each season we welcome youth deer hunters during Texas' Youth Only weekend. Youth are welcome on any hunt here at All American.
3 young men successful during Texas' Youth Only deer hunt 2020!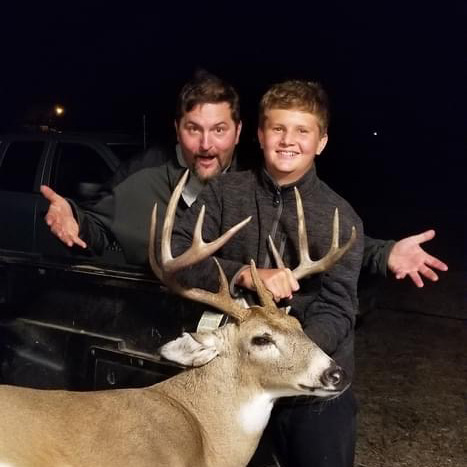 youth hunters welcome here
We work hard to put our youth on the BIGGEST deer we have available, this is NOT a management or cull hunt. Youth are welcome with any parent during any regular season hunt too!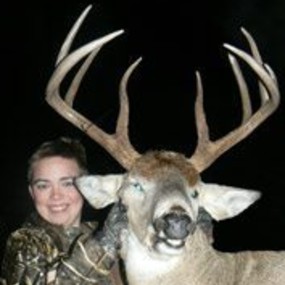 WHAT TO EXPECT ON YOUTH HUNT
Our youth deer hunts have been some of the most rewarding, exciting and toughest hunting we have done. Texas offers a 'Youth Only' weekend just before deer season starts, so young men and women have 2 days in which to harvest a buck or doe and a hen turkey. Guided hunt with meals and lodging, includes 1 parent or adult guardian for $2,200. We only offer 2-3 of these hunts each year as we take a personal interest in hunting with the hunters, many of them hunting big game for the first time in their lives. Families hunt with All American Outfitter!
YOUTH HUNTERS ARE IMPORTANT HERE
All American Outfitter takes pride in having our youth hunt. Young men and women are the future of hunting. Hunting allows them to enjoy the outdoors and teaches respect and enjoyment of nature. Hunting teaches about wildlife and their habitat. Youth will learn firearm safety and good hunting practices.  Hunter Education is an important factor and All American Outfitter supports all aspect of proper hunting ethics. All American Outfitter has Youth Hunts year round, as well as the Special Youth Seasons regulated by the Texas Parks and Wildlife, such as the (Youth-Only Spring Season for Turkey), and the (White-tailed Deer youth-only hunts).
There is nothing more rewarding or exciting than taking a youngster on his or her first hunt. This takes time, patience and a good hunting environment. The type of game is not as important as the methods and means to having a good hunt that will be remembered for a lifetime. All American Outfitter is proud to have repeat hunters in their twenties and thirties that have been hunting on us since they were small children.
Join us on any of our Youth Hunting Adventures!
More information about our other hunts click below:
We are an honest, hard working outfit, but make no guarantees related to hunt success! We have no control over adverse weather conditions such as heavy rain, snow, heat and drought, floods or wildfires that Mother Nature may impose on us! Nor do we have any control over a hunter's physical conditioning or shooting abilities! We do guarantee to do everything humanly possible to see that you have a safe, successful, and memorable experience while hunting with All American Outfitter! We believe that hunting success is a great reward for good planning, reasonable preparation and serious efforts by all involved! A little bit of "Lady Luck" doesn't hurt anything either!
$2,600 FOR TEXAS YOUTH WHITETAIL DEER HUNTS, PER HUNTER (includes parent or guardian)
The Texas Youth Hunting Program was established to increase the number of youths participating in wildlife and hunting activities and to promote the hunting heritage in Texas. These youth hunts are fair chase for free-ranging game. Bring your son or daughter on one of our Youth Hunts! We also offer special pricing for youth hunters, hunting whitetail deer between Christmas and New Year's Day – call Travis for details at 806.676.4610.
WHAT'S INCLUDED:
TEXAS' YOUTH ONLY DEER HUNT WEEKEND
$2,600 for YOUTH hunter and adult observer

Texas Panhandle YOUTH trophy whitetail deer hunts includes:
Meals from evening of arrival thru coffee on day of departure
3 night's lodging
Semi-guided – youth hunters get special attention!
Double-occupancy in guest quarters
Hunt includes quartering and freezing (when possible)
Resident AND non-resident YOUTH licenses are approximately $7. Must present valid Texas Hunting License upon arrival (not included in above price)
Must provide your own personal gear and transportation to AAO; once at AAO transportation will be provided during your hunt
Does not include any gratuity hunter wishes to leave for the staff
Nearest airport, AMA (Amarillo, TX) served by Southwest, American and others
THERE ARE NO TROPHY FEES OR ADDITIONAL CHARGES – there are no surprises here. References furnished upon request

CALL TRAVIS AT 806.676.4610 FOR DETAILS!
About our area – things of interest – buy your hunting license