Meals during your hunt with paired wines are meant to enjoy. Camo welcome at the dinner table!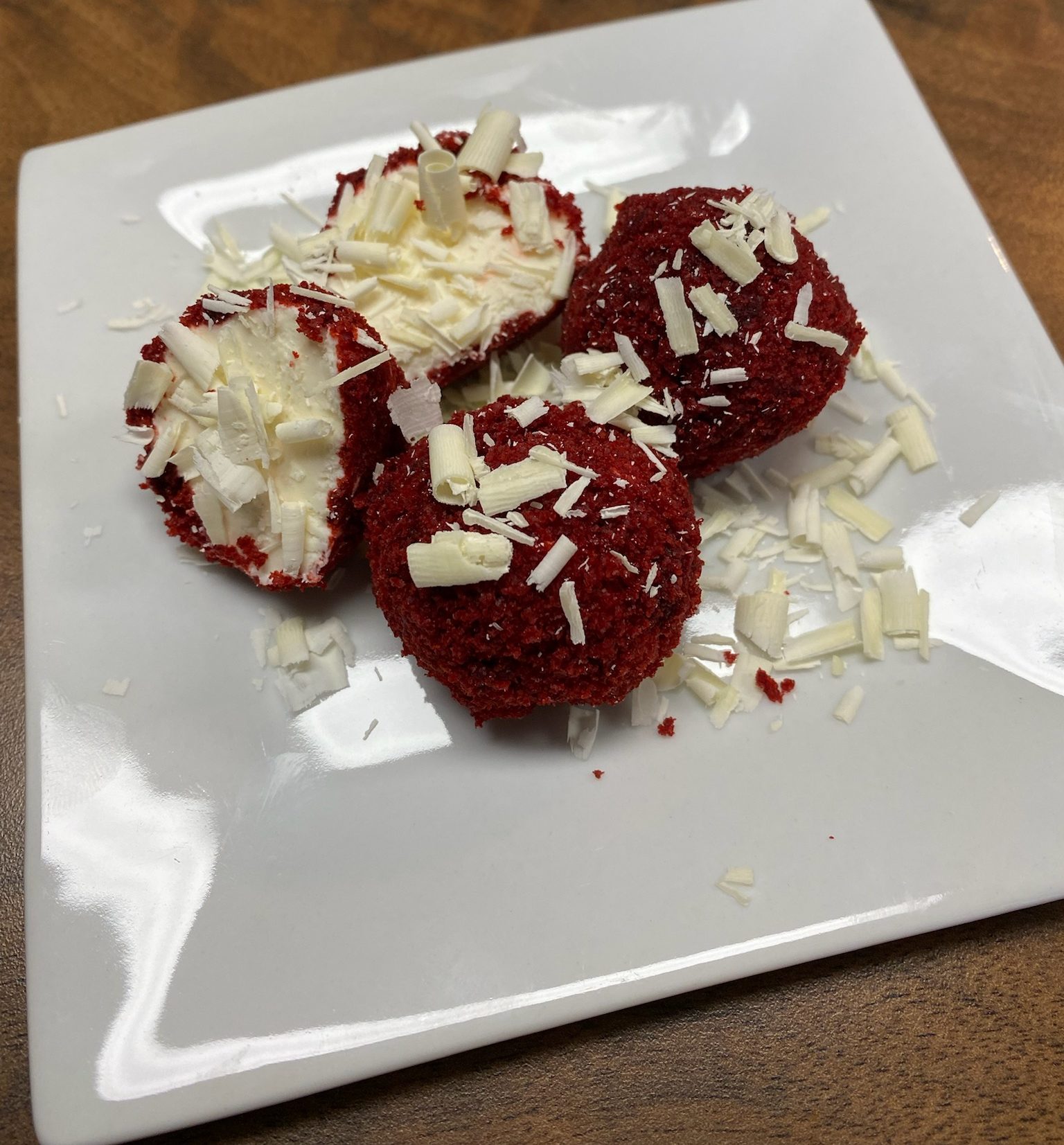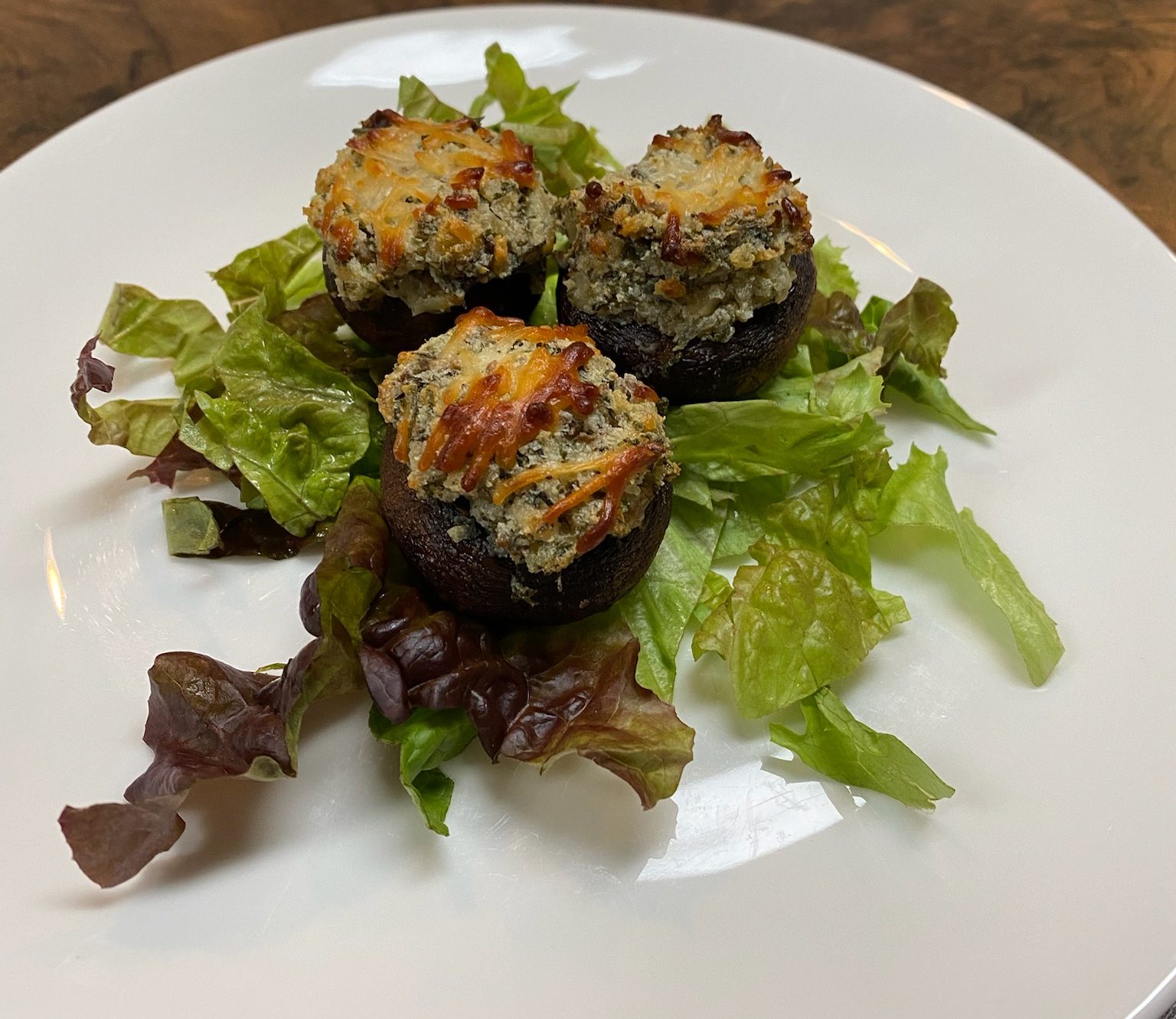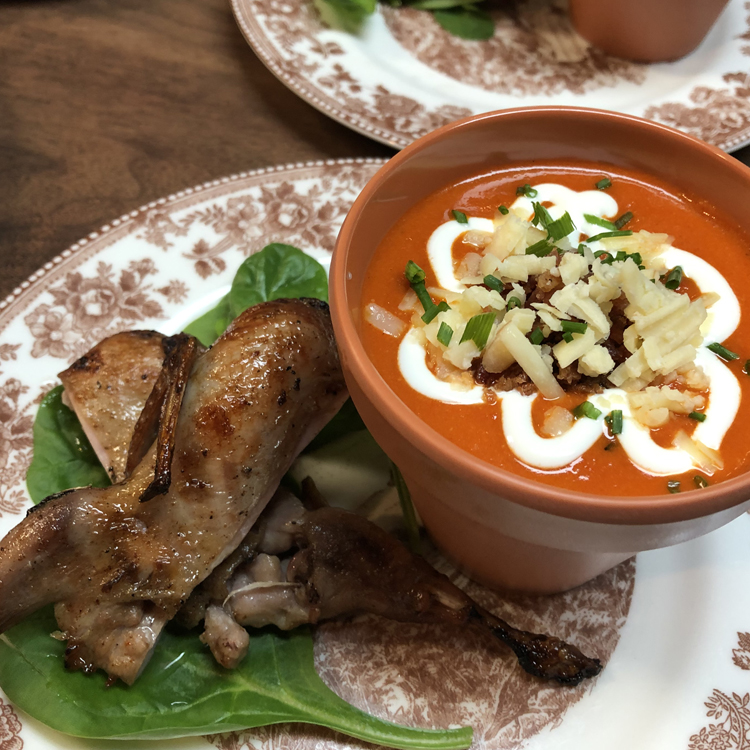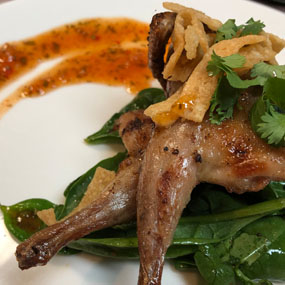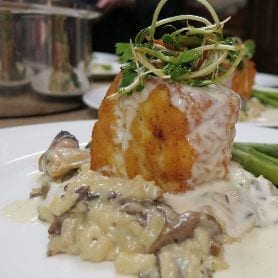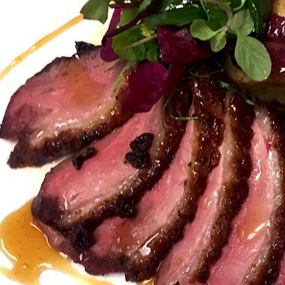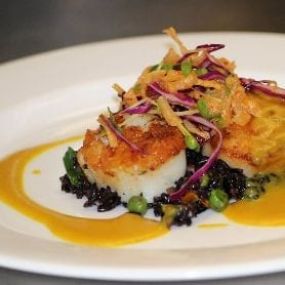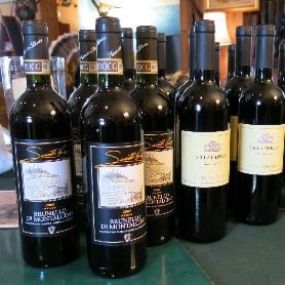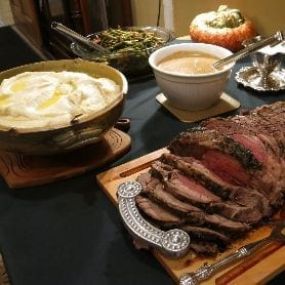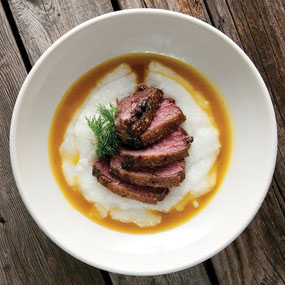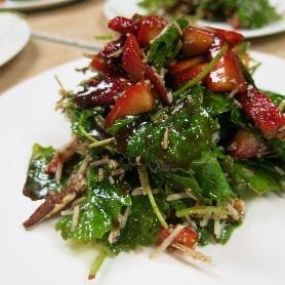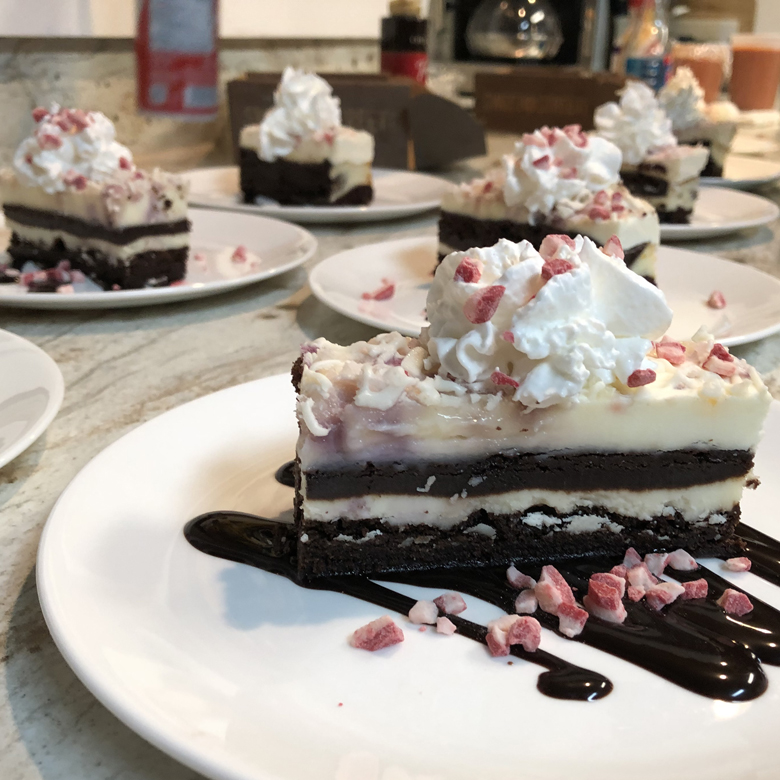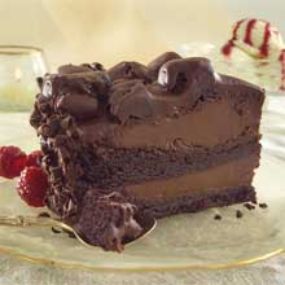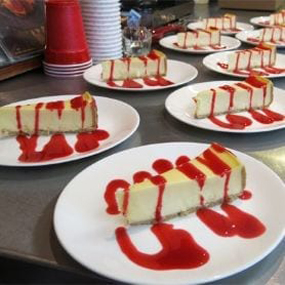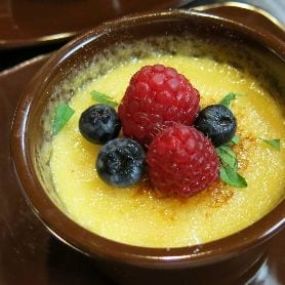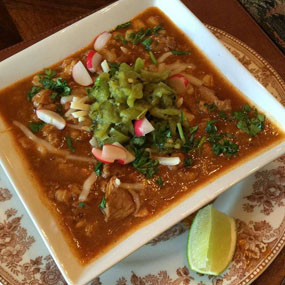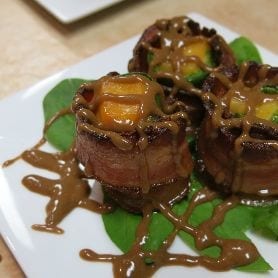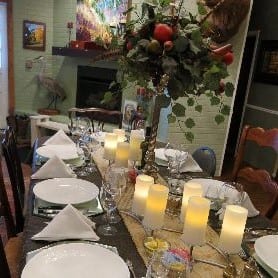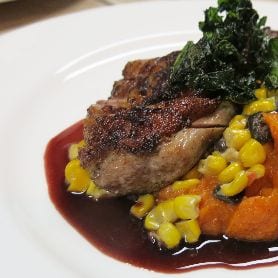 What's included?
All meals are provided during your stay at the lodge.
Breakfast:
Breakfasts are usually light and include coffee and orange juice each morning. Please feel free to reach out for any special requests.
Sample Menu:
Sausage, Egg & Cheese Kolache
Breakfast Burrito
Breakfast sandwiches or croissants
Lunch:
Lunches are homemade buffet style back at the lodge.
Sample Menu:
Homemade wild game lasagna, sweet corn pudding
Elk or Duck Burgers
New Mexico specialties like Mark Miller's Posole and Santa Fe School of Cooking's Green Chile Stew served with warm flatbread or tortillas and a green salad
Scratch Chicken Pot Pie with puff pastry crust
Hatch green chili Chicken Spaghetti
King Ranch Casserole, Poppy seed Chicken, Venison Stroganoff and Venison meat loaf with Pomegranate molasses glaze can also be luncheon fare
Dinner:
You will experience full-service 5-star dining at the lodge, featuring exquisite meals and paired wines.
Sample Menu:
Appetizers:
Smoked Goose Salad
Grilled Quail
Piquillo Pepper soup
Main Course:
Cracked Black Pepper crusted prime rib, truffle mashed potatoes & green bean bundles served with Sis's yeast rolls
Coriander duck breast with Maple glaze, green chile cheese grit soufflé, grilled fresh asparagus spears and Sis's yeast rolls hot out of the oven!
Gulf Red Snapper atop mascarpone risotto floating atop a lobster bisque
Gingered rack of Venison with wasabi potatoes
Pork tenderloin or pork chops with a Wild Plum-Red Wine reduction, macaroni and cheese, black-eyed peas fresh from local farmers with cheese rolls and apple pie for dessert.
Quail in sherry sauce
Desserts:
Red-wine poached pear with creme anglaise and balsamic reduction
Homemade bread-pudding with whiskey caramel sauce
Creme brulee with fresh fruit
Meals during your hunt are planned to delight your senses! In our happy kitchen we prepare veritable feasts for our hunters, you won't go hungry here! Although the meals may look fancier than hunting camps you're used to, feel free to stay in your camo after the hunt – we don't stand on ceremony around here.
INTERESTING FRESH DISHES PREPARED JUST FOR YOU BY CHEF CHARLIE SMITH
Chef Charlie will create meals during your hunt at All American Outfitter featuring wild game, seasonal favorites and lots of warm hospitality.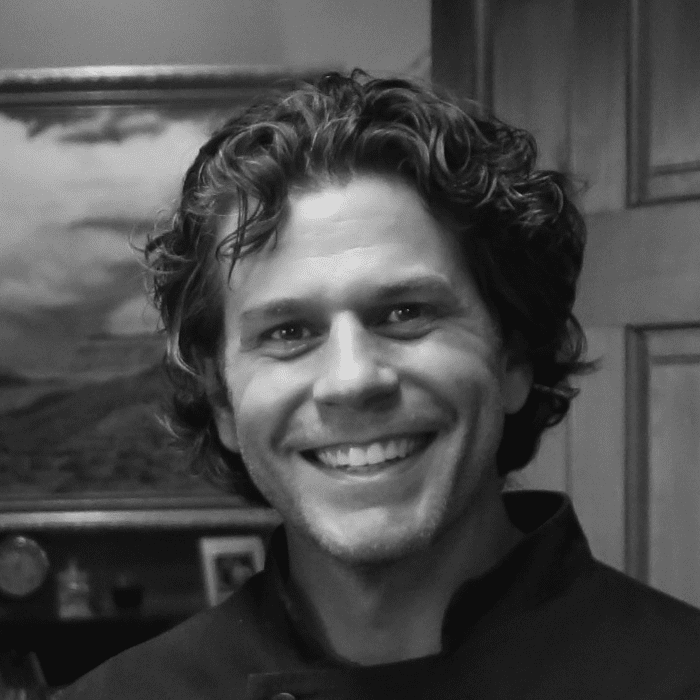 Paired wines are included with your evening meals.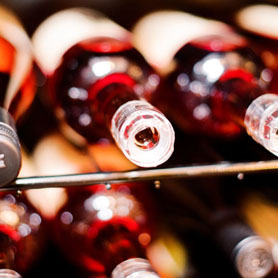 More information about our other hunts click below:
About our area – things of interest – buy your hunting license