TEXAS rio grande turkey hunts
We offer semi-guided and fully-guided Texas Rio Grande Turkey hunts in the Texas Panhandle with meals and lodging included.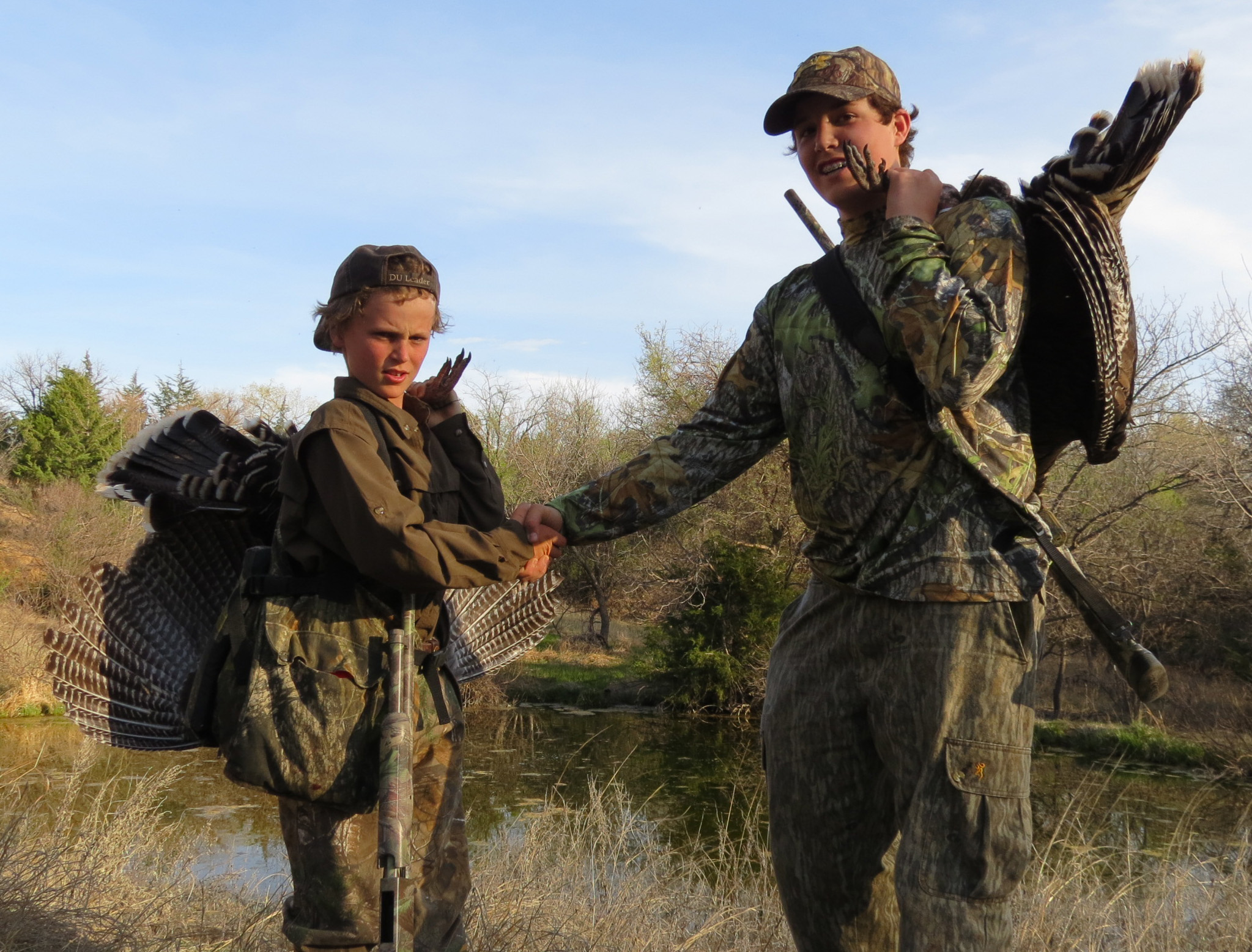 Please note: We do not shoot our roosts. In order for each guest to enjoy the tremendous amount of Rio Grande turkeys that we hunt, each guide is responsible for bringing you out of the field each evening at a specified time BEFORE the birds fly back up into their roosts. Many of these roosts have been in our control for 15 or more years and protecting those roosts is essential to our business and your successful hunt. Please don't ask the guides to continue hunting.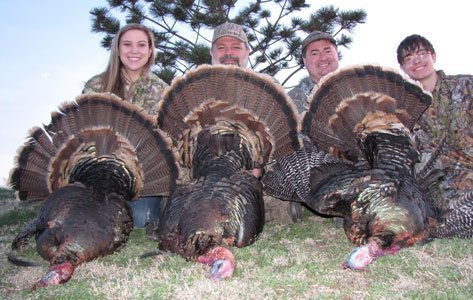 Semi-Guided: $1,500 FOR TEXAS Rio Grande Turkey Hunts, PER HUNTER
Fully-Guided: $1,800 FOR TEXAS Rio Grande Turkey Hunts, PER HUNTER
WE CONTROL SOME OF THE LARGEST RIO GRANDE TURKEY ROOSTS IN TEXAS HOLDING UPWARDS OF 500 BIRDS AND HAVE HUNTED THEM FOR MANY YEARS.
Up to 2 Rio Grande turkey gobblers per hunter
3 night's lodging/2 full days of hunting
All meals from evening of arrival thru coffee on day of departure
We will breast and do our best to freeze your game bird(s)
Must have valid Texas Hunting License upon arrival (non-resident YOUTH license is just $7!)
Must provide your own personal gear and transportation to AAO; once at AAO transportation will be provided during your hunt
Does not include any gratuity hunter wishes to leave for the staff
Nearest airport, AMA (Amarillo, TX) served by Southwest, American and others
THERE ARE NO TROPHY FEES OR ADDITIONAL CHARGES


NON-HUNTING GUESTS $150 per day per person when available. 
CALL TRAVIS AT 806.676.4610 FOR DETAILS!

TIPPING information (click here)
We don't require tips though they are customary as with any service you are provided. Tips are very much appreciated. The amount that you tip your guide/lodge staff usually depends on your level of satisfaction with them and the trip. A 10% to 20% tip of the hunting package is customary. When you offer your tip to the guide/lodge staff, please give cash.
If you share your tip with Travis he will divide the tip among all the staff fairly. If you are not planning on leaving a customary tip please talk to Travis and let us know why.
About our area – things of interest – buy your hunting license