Join us to shoot Texas prairie dogs this summer! 
Want to shoot some prairie dogs this summer? We schedule these hunts (actually a shoot more than a hunt!) during off-peak hunting times, traditionally, late spring, early summer, late summer and early fall. Some of our existing leases have very large populations of prairie dogs and offer the ultimate rifleman's challenge. This is a great way to enjoy hours of shooting while honing your shooting skills on prairie dogs. Our Prairie dog habitat is excellent up here in the Texas panhandle.
We highly recommend early reservations as prairie dog hunts are often sold a year in advance of hunting dates. Book early for best dates.
HUNTING LICENSE IS REQUIRED for prairie dog hunts!
A hunting license is required of any person, regardless of age, who hunts any animal, bird, frog or turtle in this state (except furbearers, if the hunter possesses a trapper's license). Non-residents under 17 years of age may purchase and hunt with the Youth Hunting License (Type 169).
Below is the typical license for a non-resident that you would choose to purchase:
Non-resident 5-Day Special Hunting (Type 157): $48
Legal for any period of 5 consecutive days (valid hunting dates will be printed on the license when issued). Valid to hunt: Exotic animals, all legal game birds (except turkeys), all nongame animals, squirrel, javelina and alligator (not valid for other game animals, NOT VALID FOR DEER). Stamp endorsement requirements apply. No stamps are required for non-game animals.
Hunter Education Certification is required of anyone that was born on or after Sept. 2, 1971. Buy license online by clicking button here: ONLINE LICENSE SALES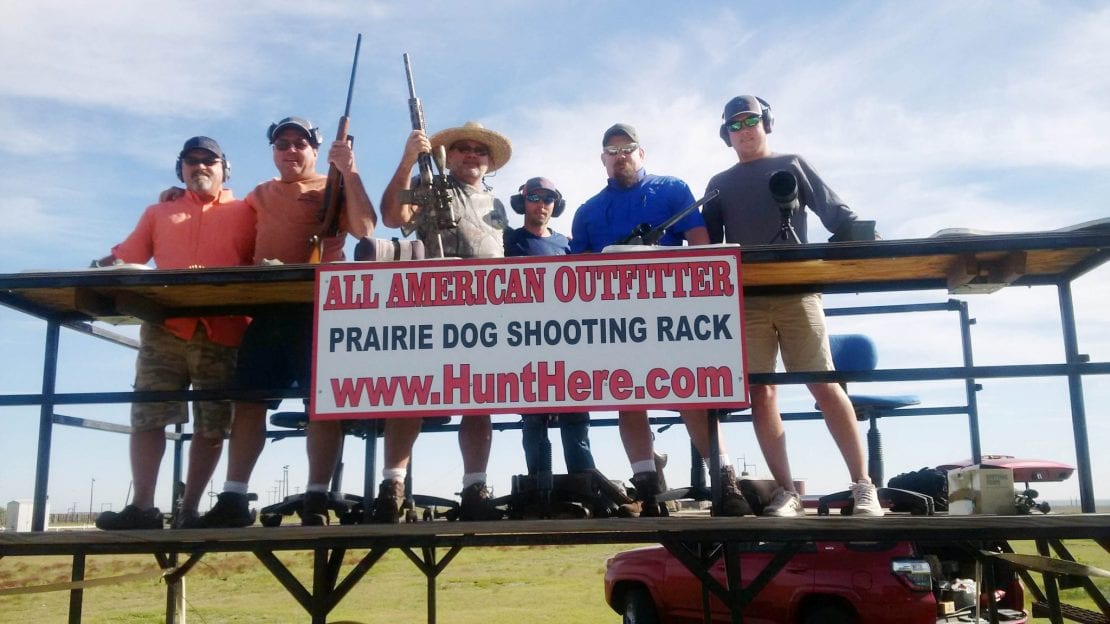 More information about our other hunts click below:
We are an honest, hard working outfit, but make no guarantees related to hunt success! We have no control over adverse weather conditions such as heavy rain, snow, heat and drought, floods or wildfires that Mother Nature may impose on us! Nor do we have any control over a hunter's physical conditioning or shooting abilities!
We do guarantee to do everything humanly possible to see that you have a safe, successful, and memorable experience while hunting with All American Outfitter! We believe that hunting success is a great reward for good planning, reasonable preparation and serious efforts by all involved! A little bit of "Lady Luck" doesn't hurt anything either!
In an effort to accommodate smaller Texas prairie dog hunt groups, we've made it affordable! Includes meals from evening of arrival thru lunch on day of departure and lodging for -2- nights. Call Travis for booking prairie dog hunts! 806-676-4610. 
Up to -5- shooters: $4,250

Up to -6- shooters: $4,950

Prairie Dog hunts include 2 days shooting, 2 nights lodging and meals from evening of arrival thru lunch on day of departure. 
A typical prairie dog hunt day usually involves a 40 minute to an hour's drive until you'll begin 6 hours of shooting time from our HIGH RACK or a bench rest set up in the field. One person spots and one person shoots – this gives the guns a chance to COOL down when you're not shooting! We take a break at lunch time then back to shooting until it's time to quit for the day and head in. Bring your favorite varmint rifle and at least 500 rounds of ammo. Come on out and try it once and we know you will be hooked. Fly into Amarillo, TX.
ADDITIONAL OVERNIGHT STAY: when available is $75 per person/minimum 4 persons to book extra overnight when available
Corporate Customers!!! Please call for info on custom packages for larger groups or extended hunts.

CALL TRAVIS AT 806.676.4610 FOR DETAILS!
TIPPING information (click here)
We don't require tips though they are customary as with any service you are provided. Tips are very much appreciated. The amount that you tip your guide/lodge staff usually depends on your level of satisfaction with them and the trip. A 10% to 20% tip of the hunting package is customary. When you offer your tip to the guide/lodge staff, please give cash.
If you share your tip with Travis he will divide the tip among all the staff fairly. If you are not planning on leaving a customary tip please talk to Travis and let us know why.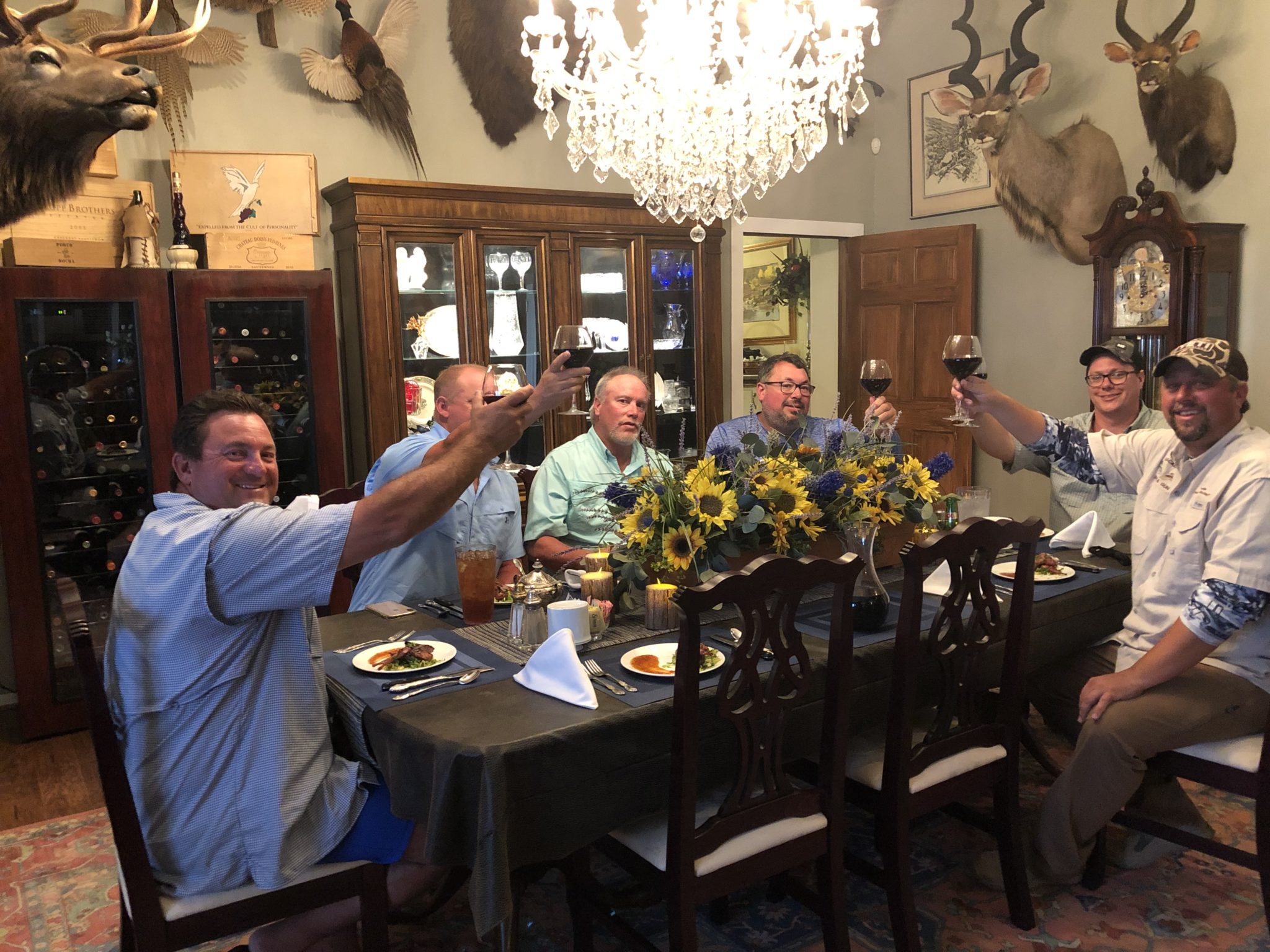 About our area – things of interest – buy your hunting license